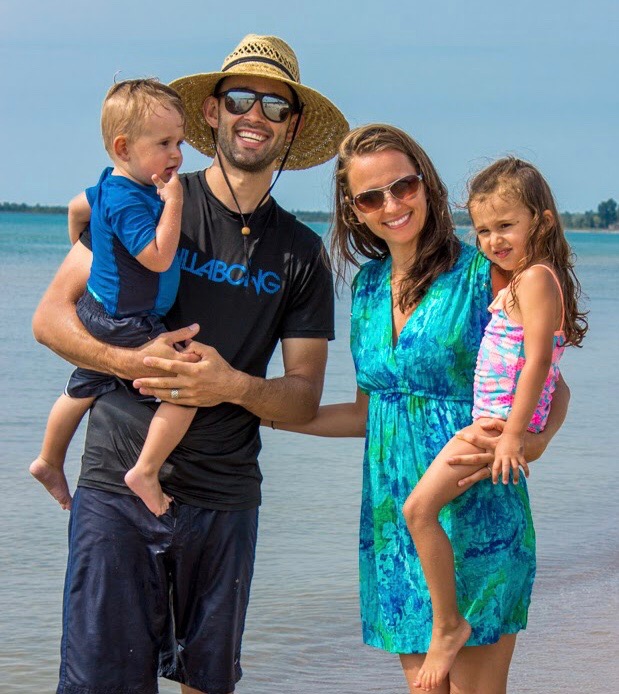 HELLO THERE!
We're the Kasumovic family. Pete, Katie, Mila & Matthew.
We are a Canadian family of 4 that are following our dream of travelling the world together!
As a young family, we truly believe that "the best gift we can ever give our children is our time". And that is our #1 motivator to begin this new lifestyle. We NEED more time together…….And we think there is no better way to spend time together, than on some amazing travel adventures around the globe!
We want to show our children, and ourselves, that anything is possible in life.
And that living your dreams - really can happen!
And…… that even though you start a family - travelling and seeing the world is still an option! (On any budget!)
We also believe it is very important to share new experiences together, to keep learning new things, to start some new family traditions and make sure we all do things we all love each and everyday.
Which brings us to selling all our belongings; house, cars, clothes…..EVERYTHING!
~In order to live out our family dreams~
We are going to dive into this expedition in January 2019 and first few stops include:
HAWAII, NEW ZEALAND, and AUSTRALIA.
Our plans are very flexible, as we do not usually like fixed schedules. There are a million places we want to see and a million things we want to do, so we will just see where fate takes us!
We have some mains goals for this incredible journey and they are listed below:
Share more quality time together

Travel Around the world and have BIG Adventures!

Live more Simply (have less things and instead have more life experiences)

Give back (with a focus on Mother-Nature/Environment)

Find better life-balance (Slow down time, relax, enjoy all the little things and create life long memories)
Follow us on this journey to see what beautiful, unique places we visit and what exciting adventures come our way.
Happy travels to all of you!